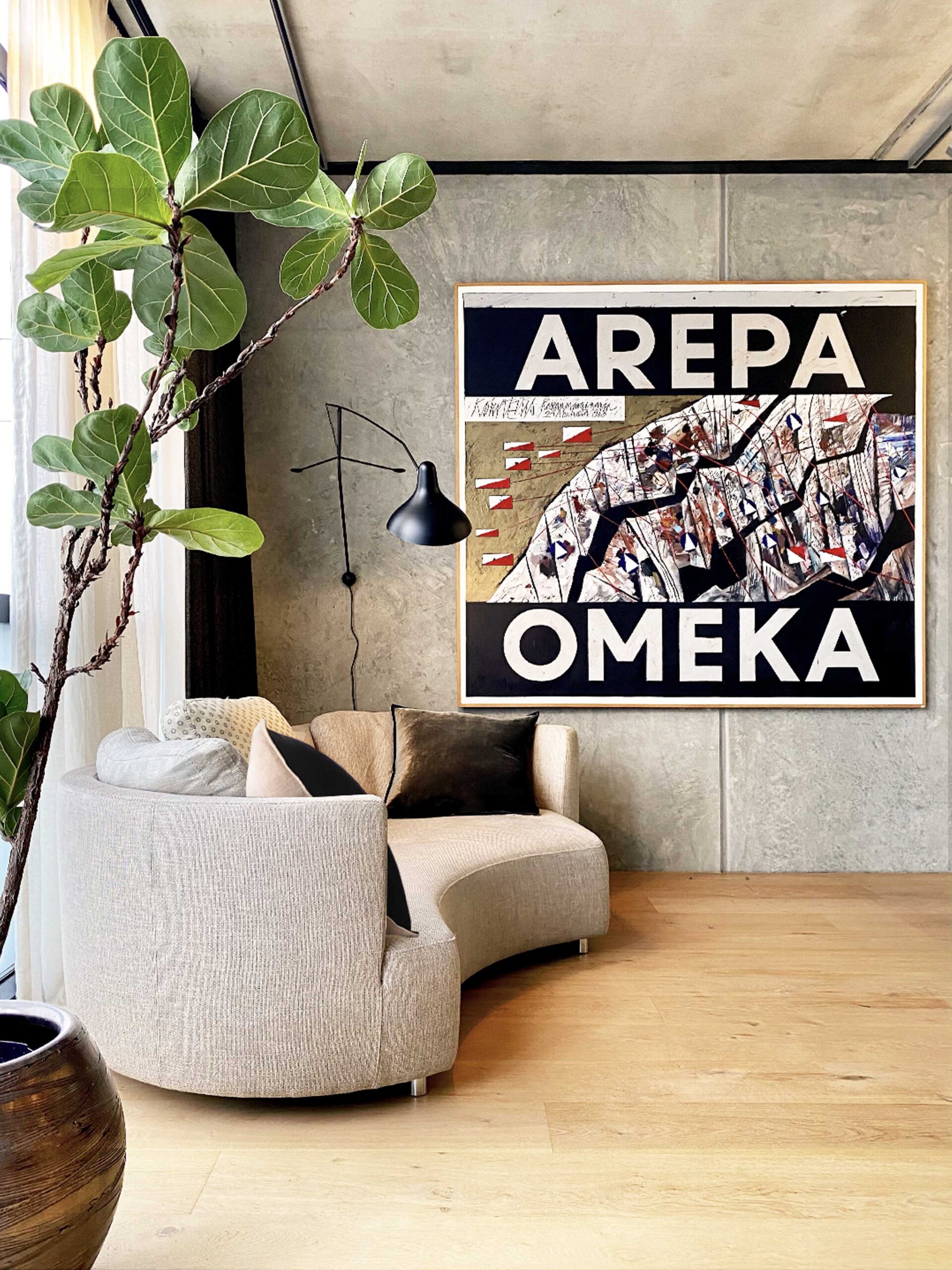 Authentic design
Macfarlane Design Limited is a family-run interior architecture and design studio based in Auckland. We design residential and commercial interiors for buildings of all eras. We help you find the best balance between the modern and the classic, emphasising solid craftsmanship—or a fresh take on it—to bring about the best result.

We have a particular interest in designing fresh but authentic interiors for heritage buildings and are currently creating our own workspace inside one of Auckland's grand old establishments, The Guardian Trust on Queen Street. With careful consideration the interiors of character buildings can be renovated in innovative ways bringing about lively and engaging results which ensure their use well into the future, making them true examples of sustainability.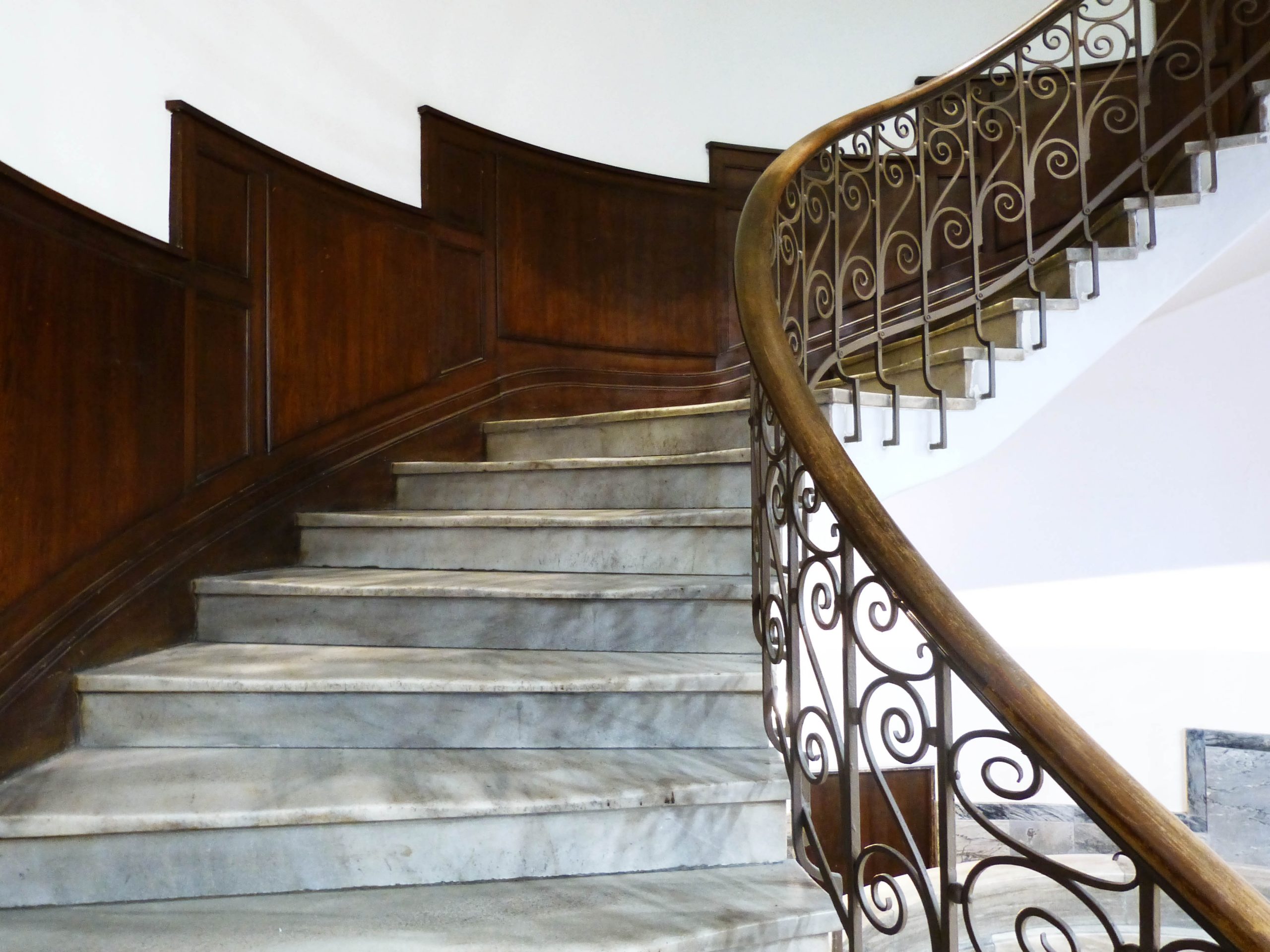 Resources for you
09 377 1974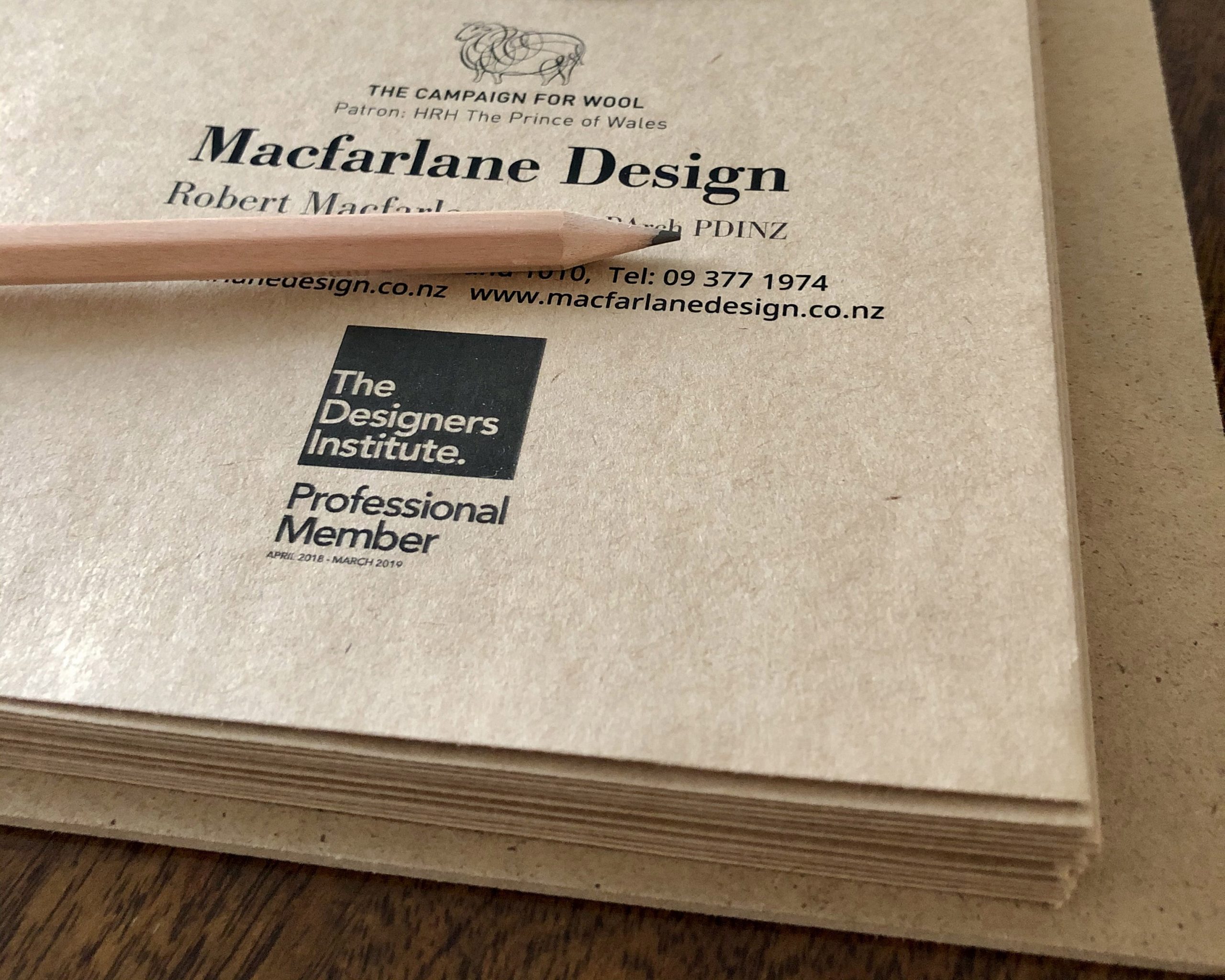 Project Planning Pack
Click here for a free project planning pack to help with your project. Learn about the steps involved and how to avoid the pitfalls.
Request a pack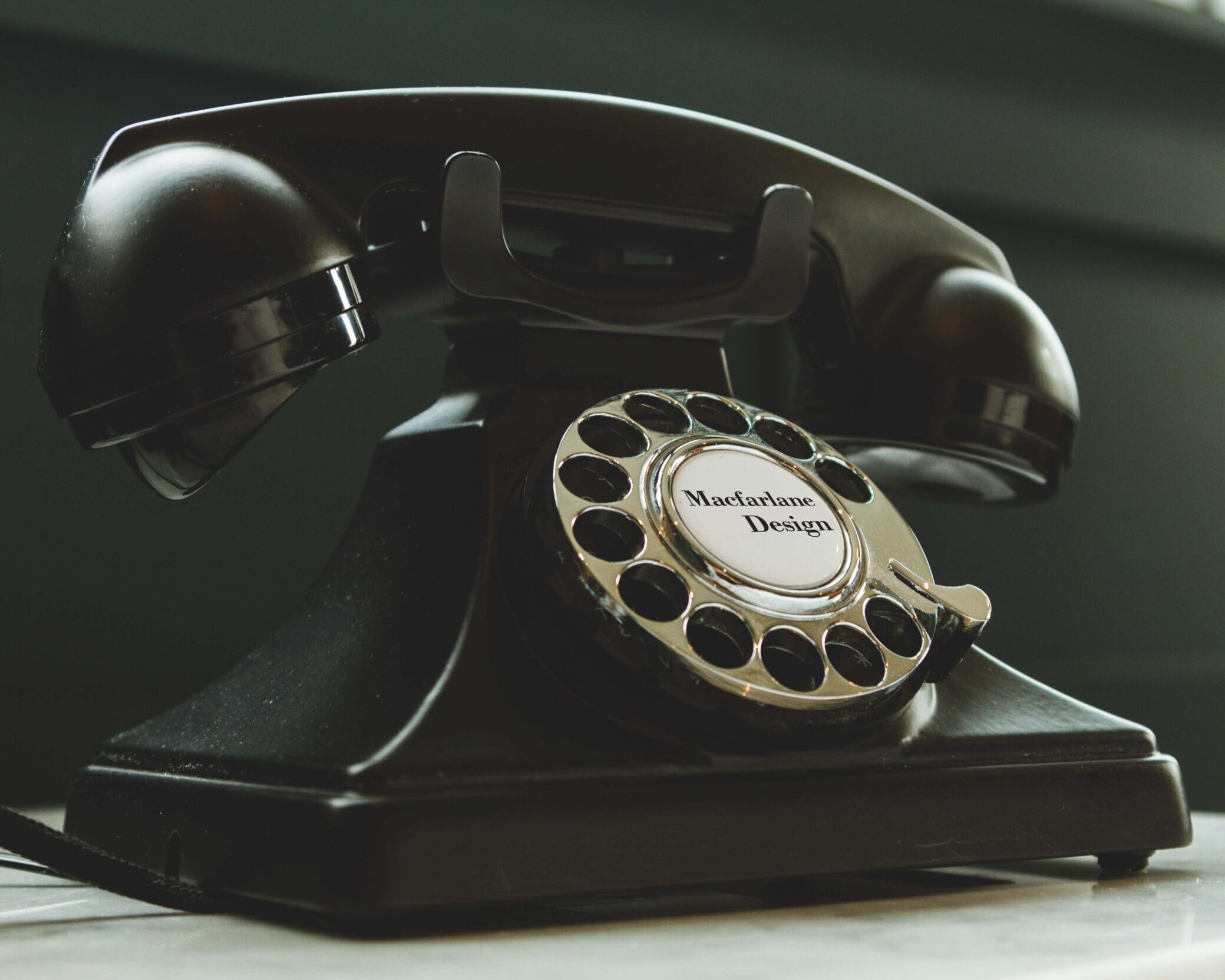 Project Planning Call
Arrange a 30 minute phone call to discuss your project and get an overview about how you could make a start on your design.
Arrange a call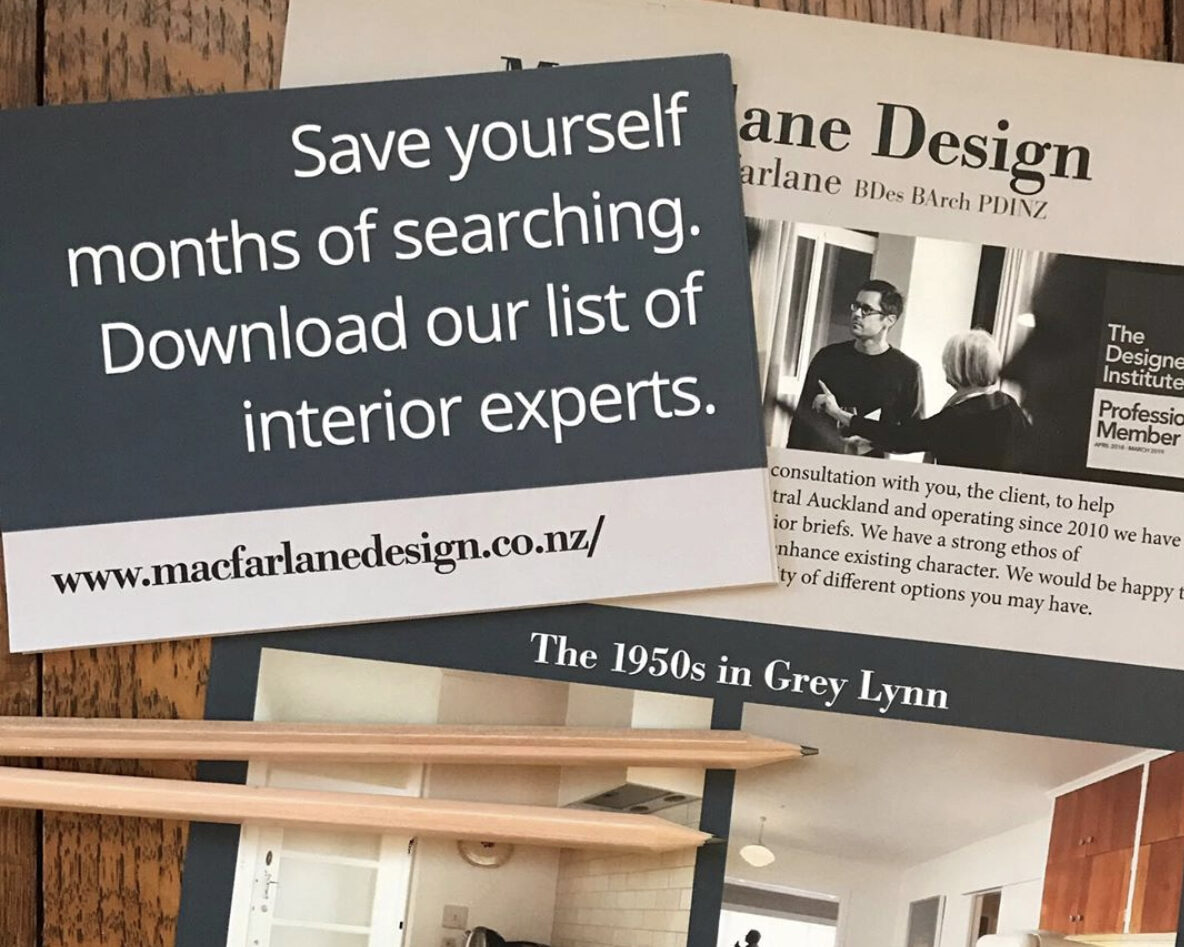 Directory of Experts
Click for a list of professionals who can help with your design project. These are the trusted experts with whom we work the most.
Request a directory
Residential & commercial works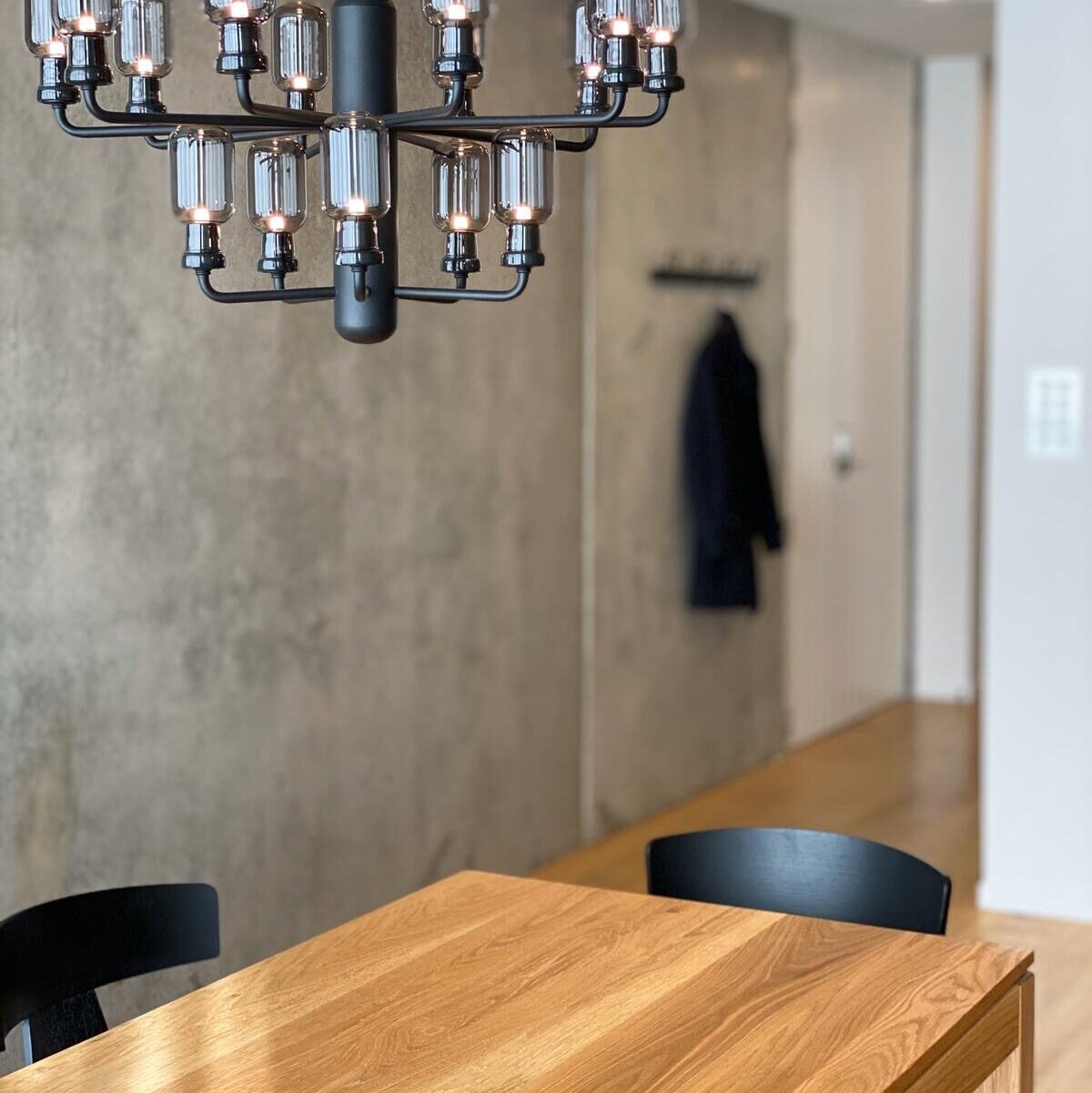 Bespoke furnishings
Bespoke furnishings such as this table are often part of the brief. This intimate oak setting can seat up to eight if necessary.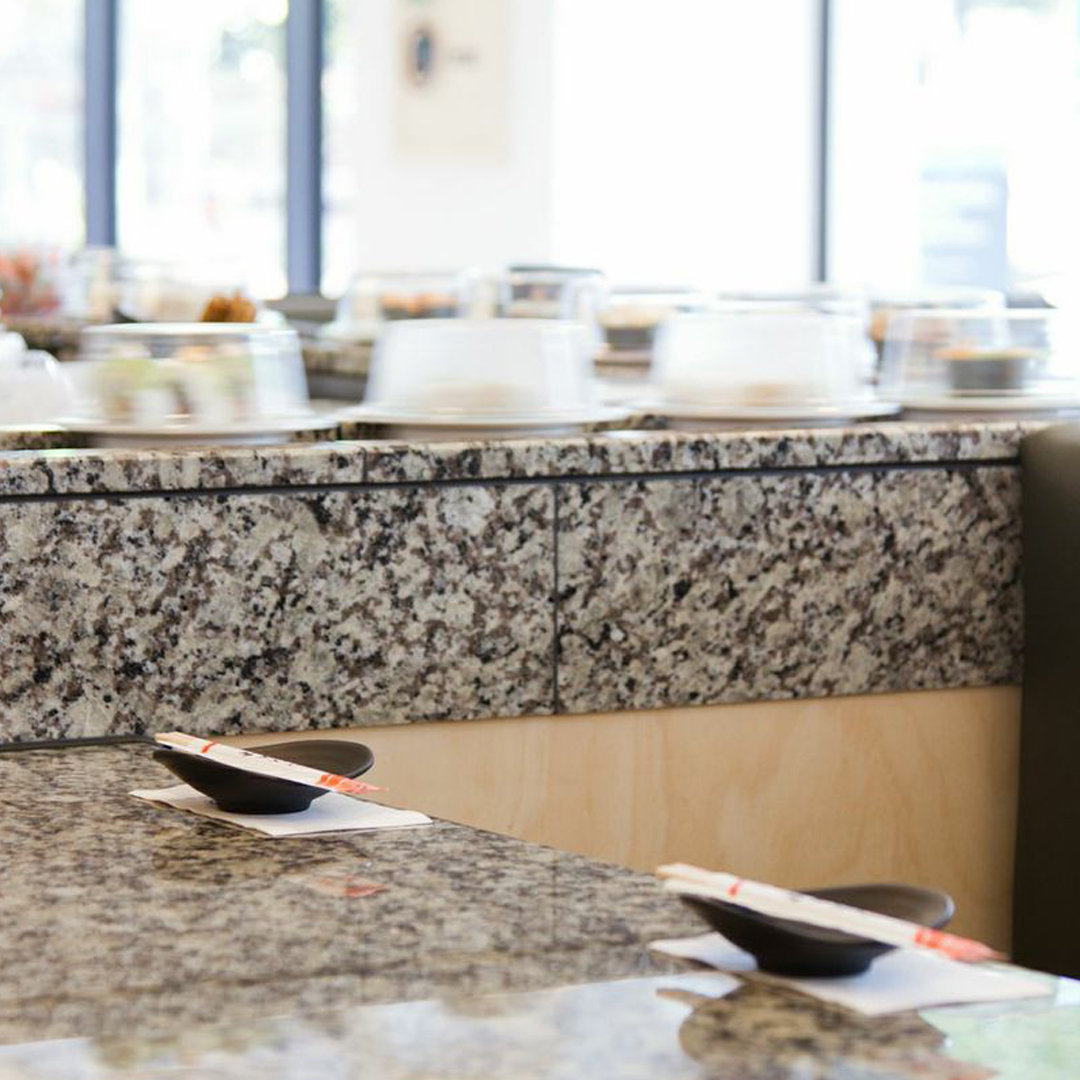 Sushi Train restaurant
The popular sushi franchise sought our help to create a fresh space around their new conveyor while avoiding tired cliches around Japanese food.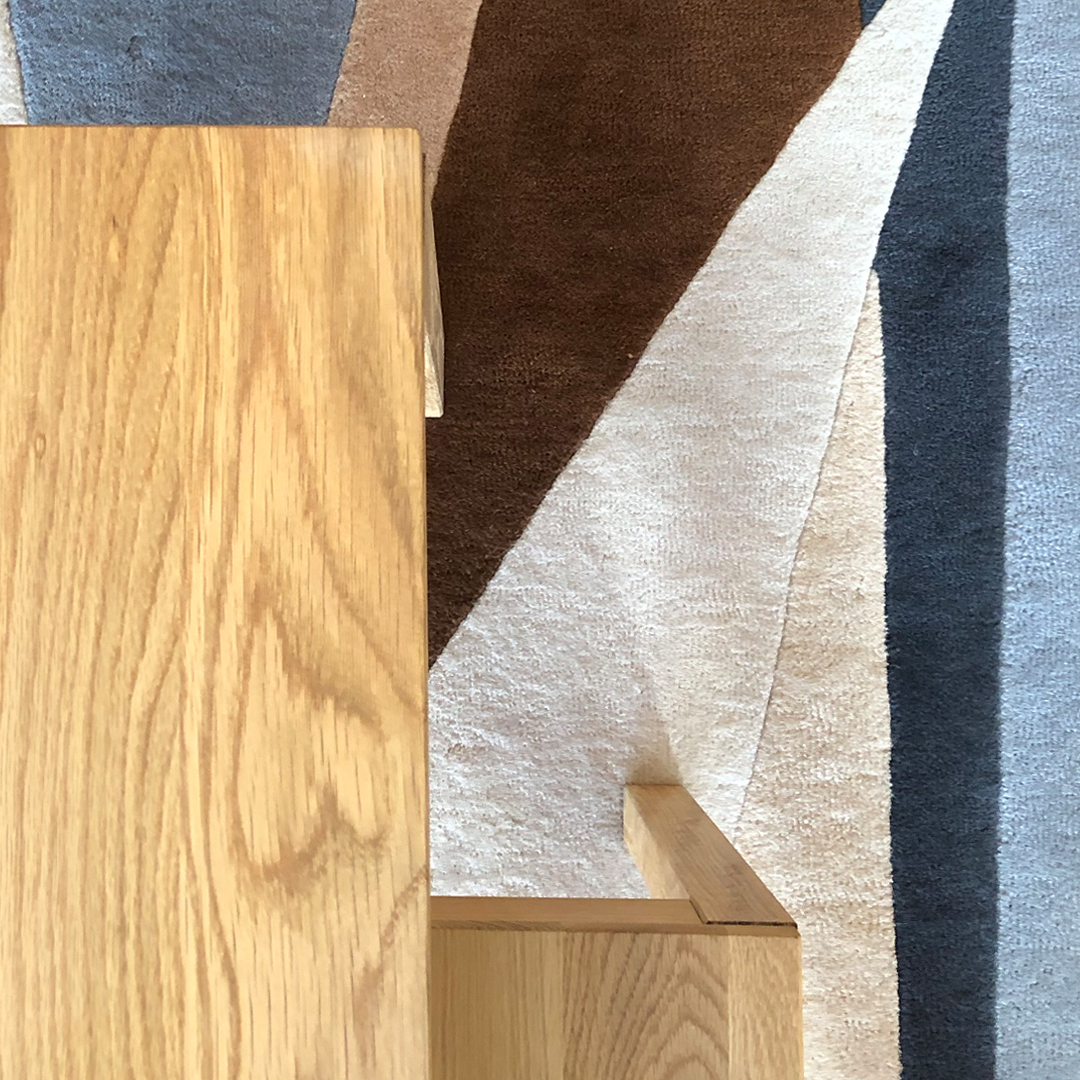 Ponsonby apartment
This client asked for modern textures to complement a unique apartment. We used a simple material and colour palette focussing on wool and oak textures.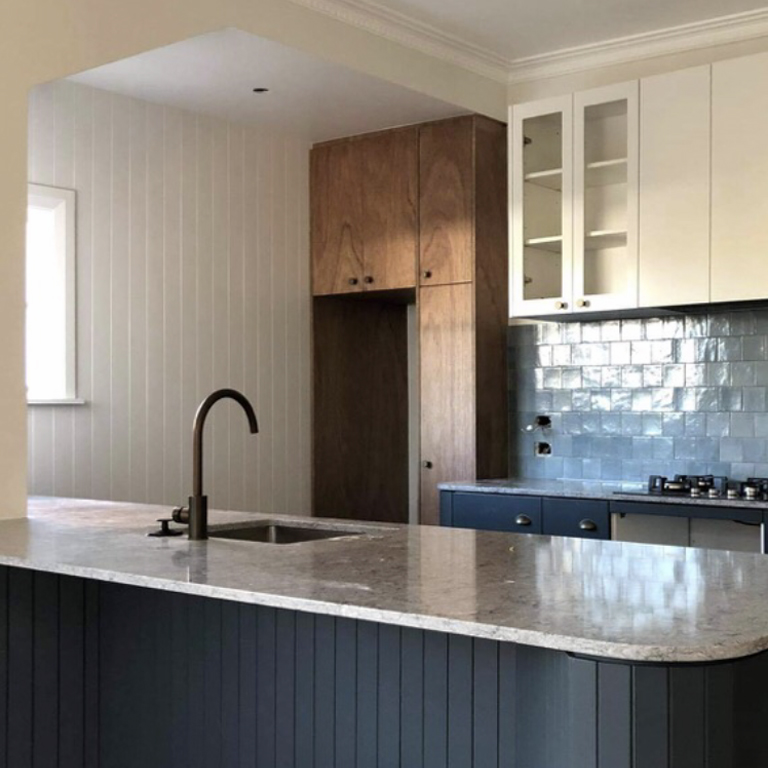 Project in progress
This is one of our projects in progress—the reinterpretation of a kitchen in a charming 1928 bungalow. When the design starts to take shape the emerging aesthetic begins to come to life.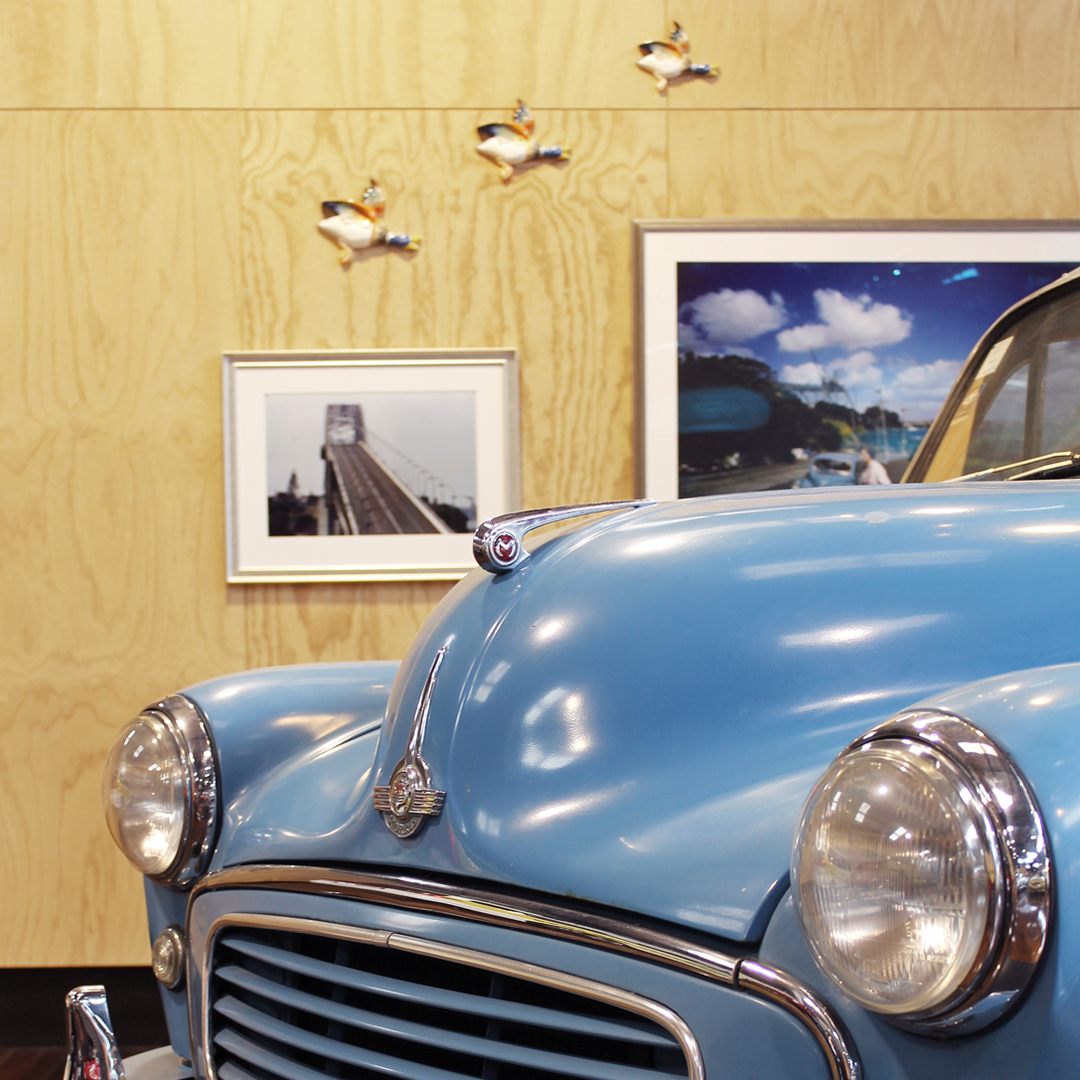 Gulliver car showroom
Gulliver requested our help to convert an old furniture warehouse into a car showroom, including creating an exhibition dedicated to motoring in New Zealand.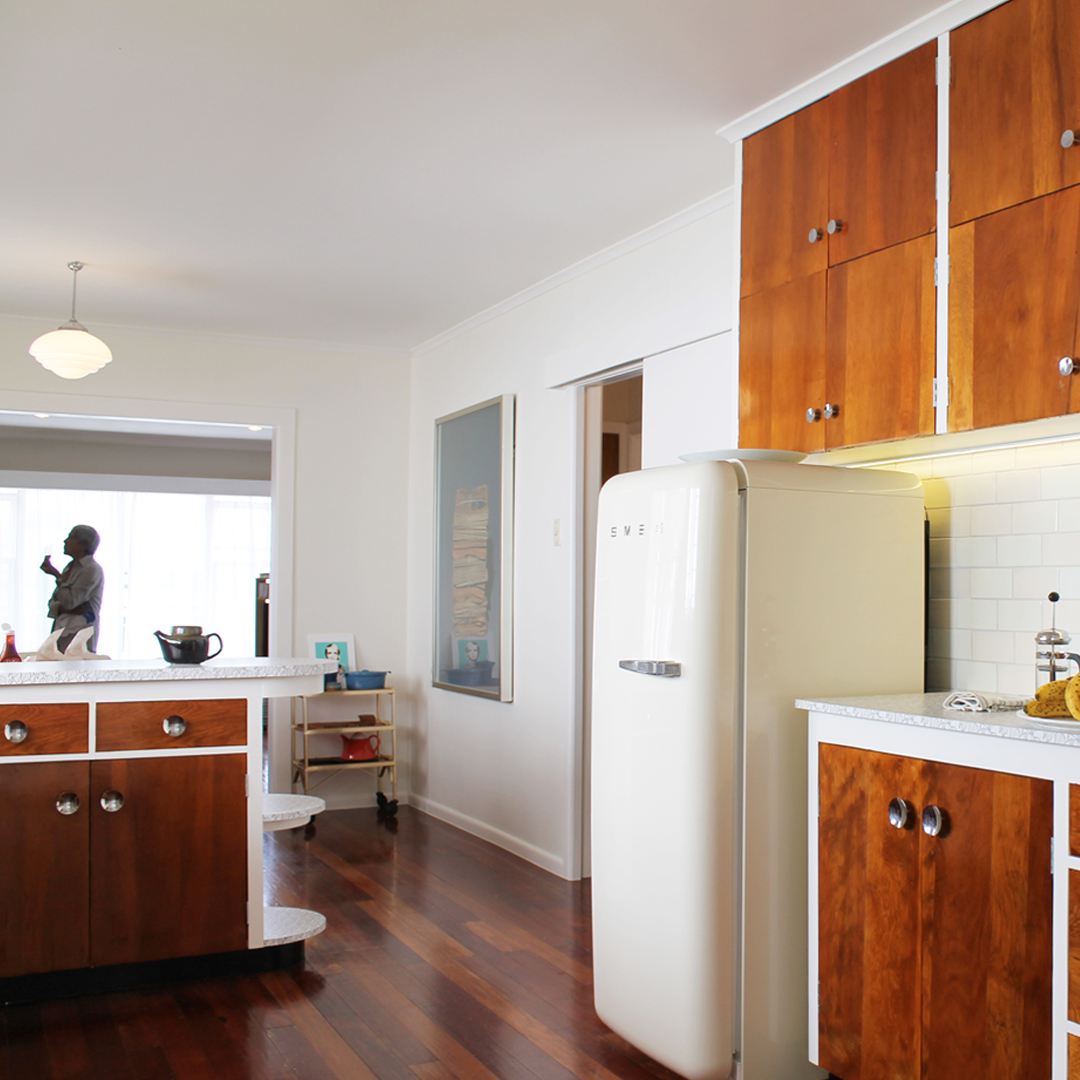 1950s Grey Lynn home
The client requested we enhance and restore his 1950s kitchen, staying faithful to its remaining original features but innovating for modern convenience.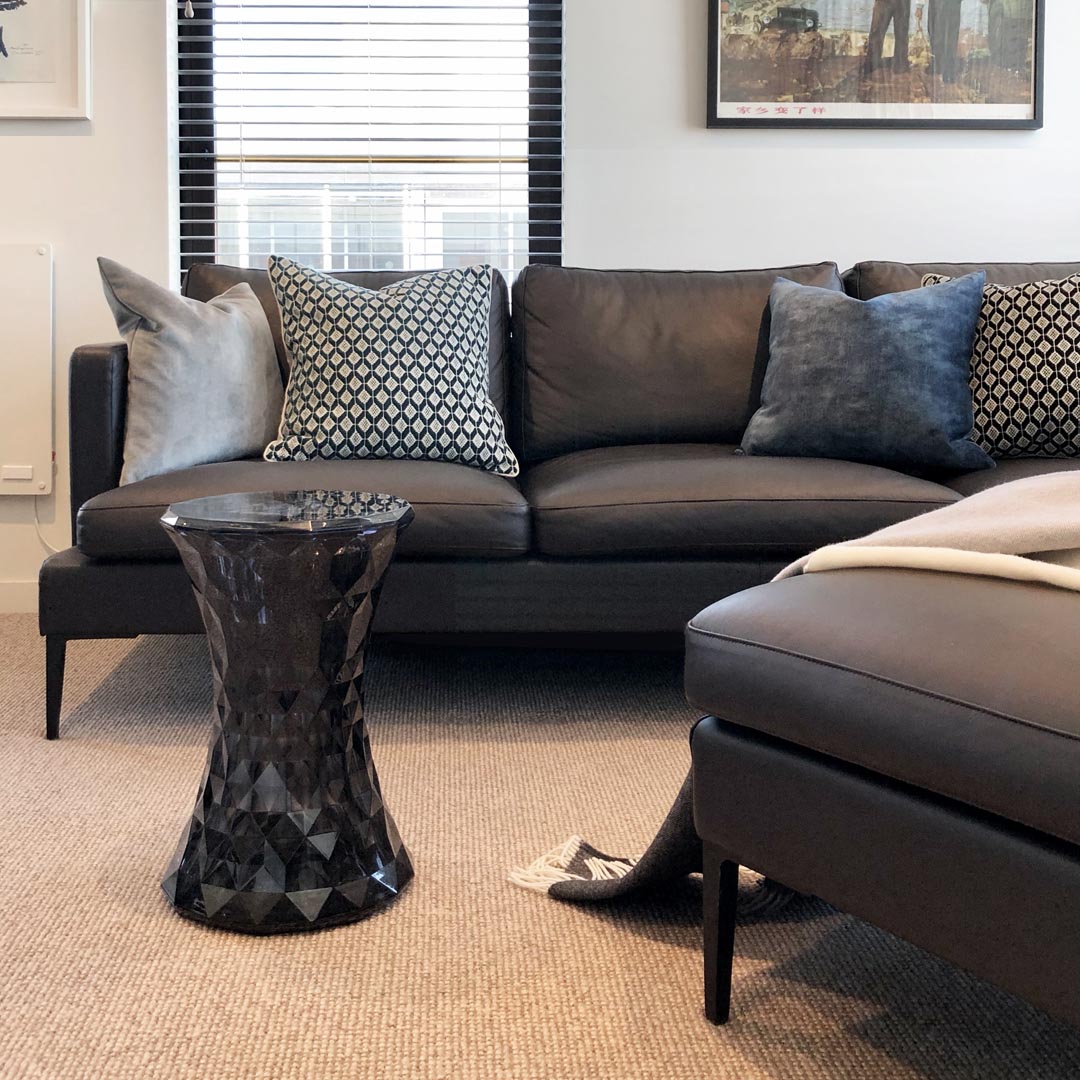 Grafton apartment
Crafting a welcoming and homely interior for this central Auckland apartment called for carefully chosen colours and textures to bring about warmth and depth in this newly built home.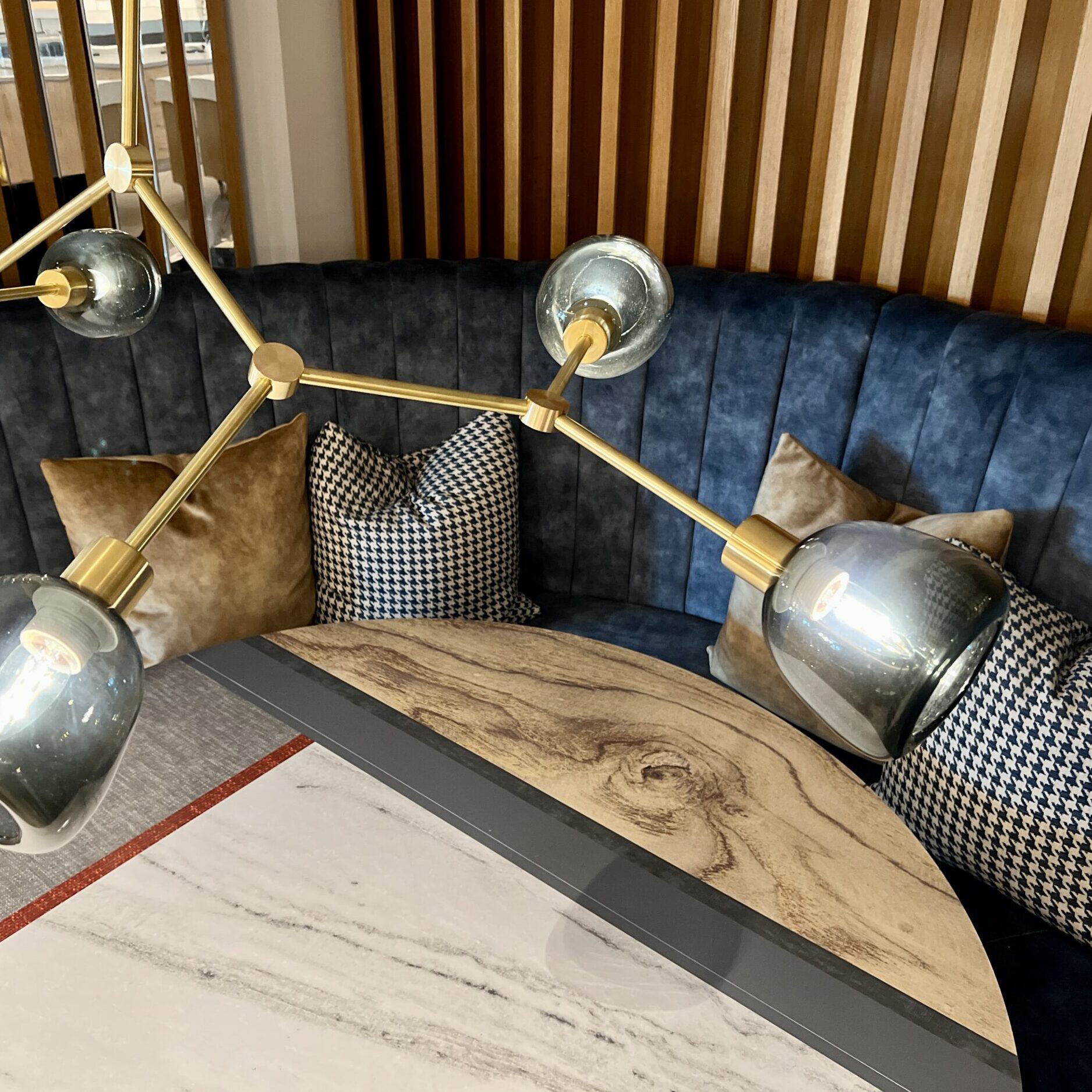 MSocial Hotel guest spaces
Dovetailing in with the overall design ethos, we helped the team at MSocial create warm, self-service breakfast and conference rooms along with dining booths and many other public spaces.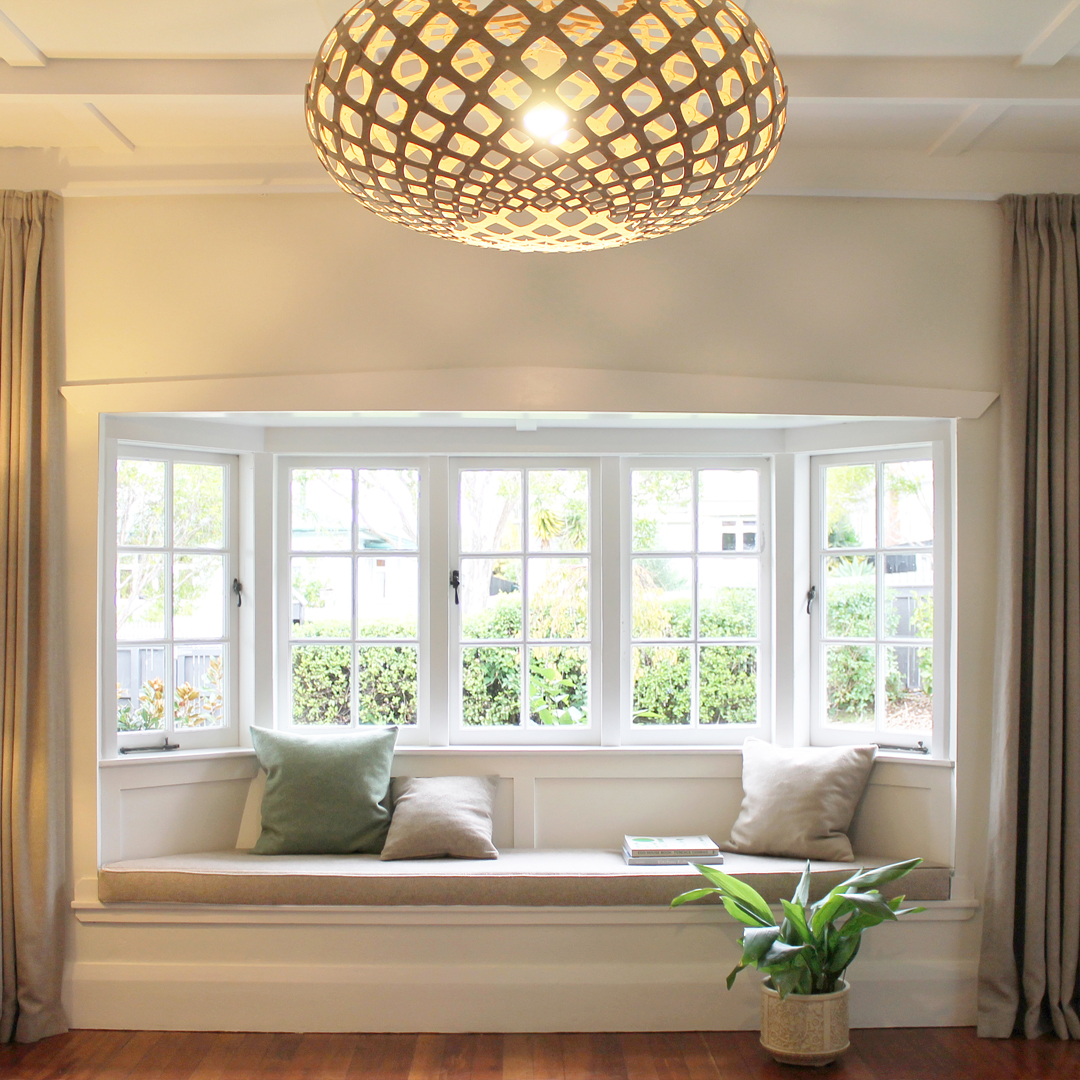 1920s Point Chevalier bungalow
Enhancing a charming bungalow while keeping its character and creating specific zones to track the sun through the space was key here.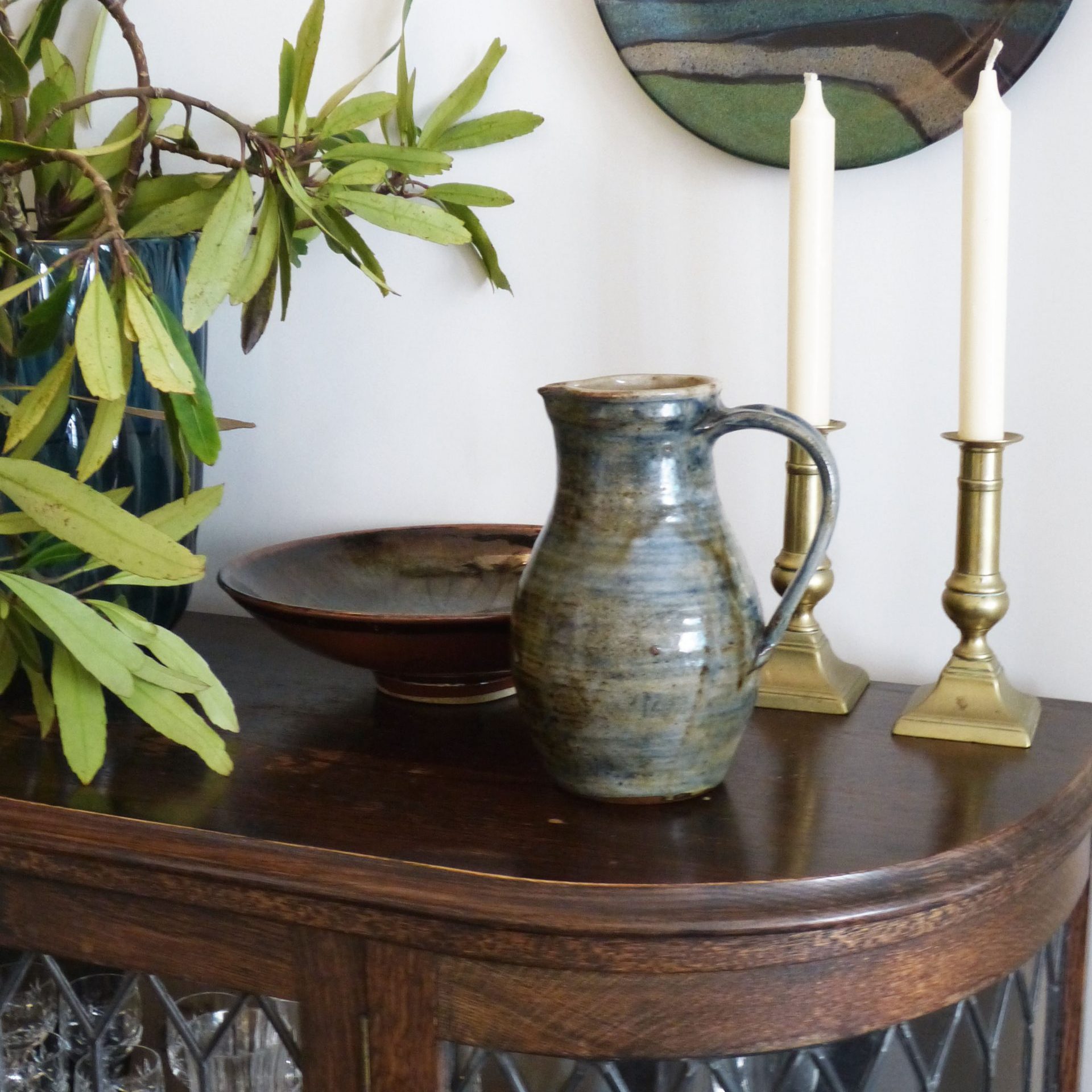 Curating spaces
Finishing and curating a space can be as crucial as creating it in the the first place. It's often a case of finding the right pieces to complete the story.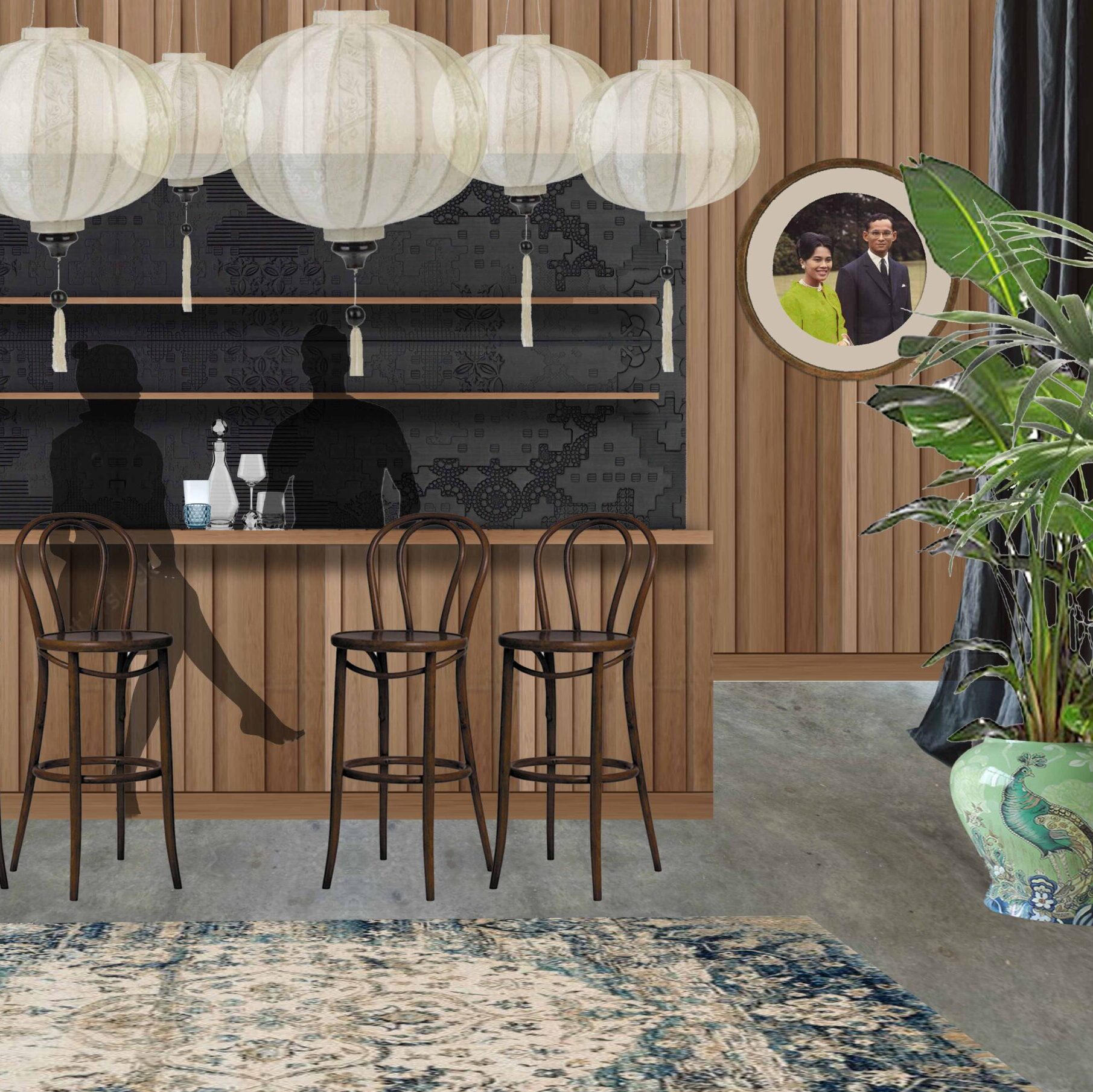 Thai restaurant concept
An example of a project at the concept stage, this was our take on a contemporary Thai dining and bar.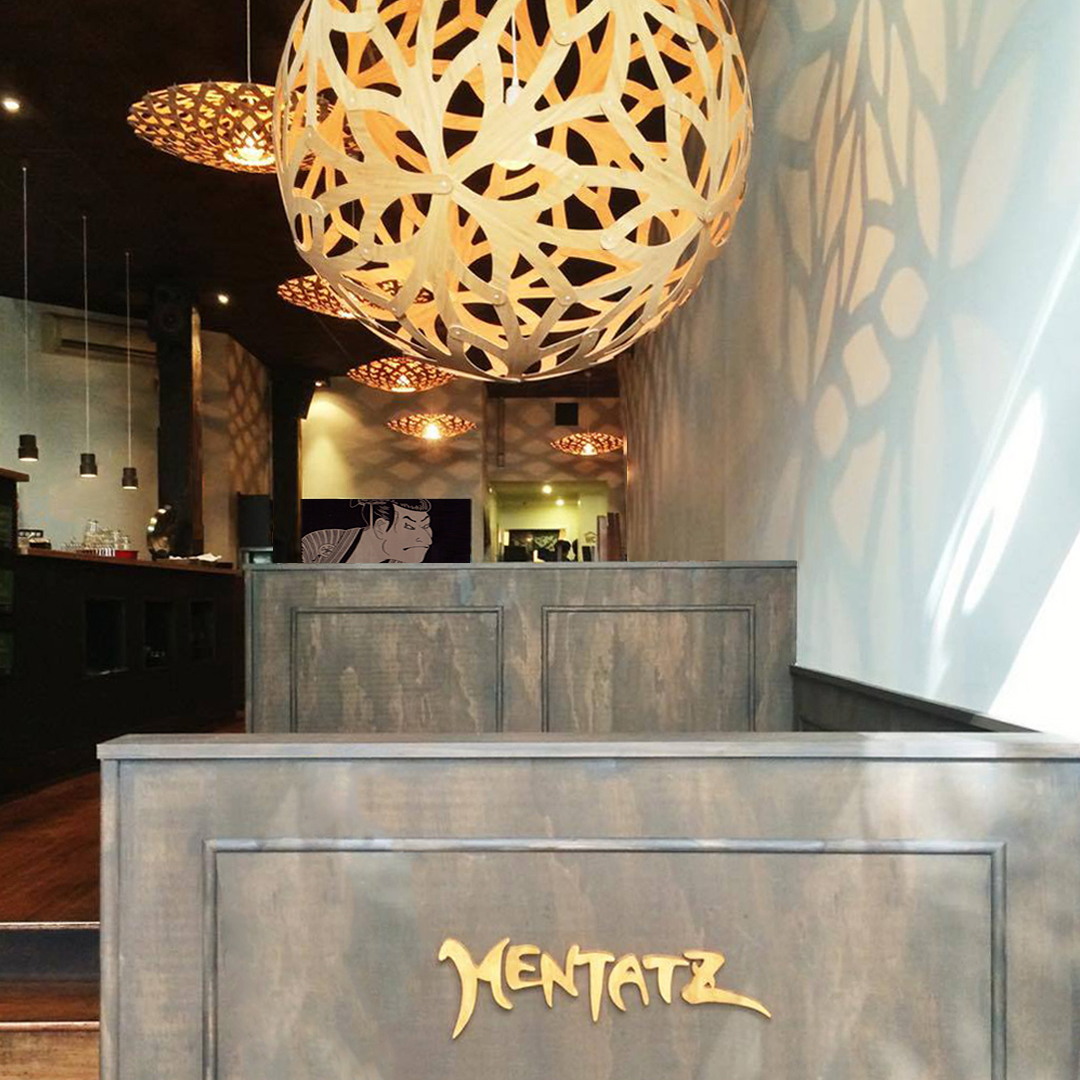 Ramen restaurant
This popular ramen restaurant needed a lift that would enhance its sense of welcome to a reliable student clientele.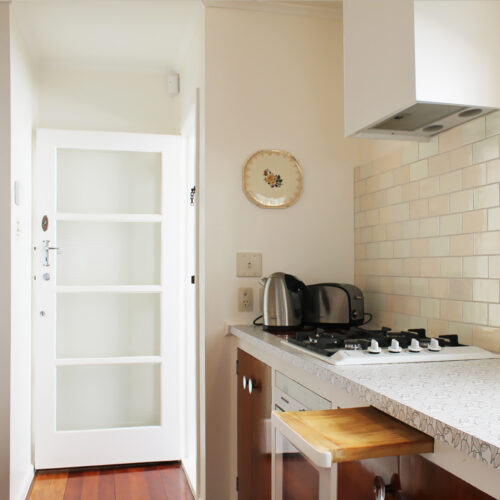 "— Robert has delivered to my briefs effectively, and any variations in cost or budget have been raised early with options on how to move forward. One thing I really like about working with Robert is his sensitivity to history and context. My townhouse was built in the 1950s and Robert has always come up with solutions which deliver to modern living requirements but are in keeping with the ethos of the house."
MB, Grey Lynn

Residential Client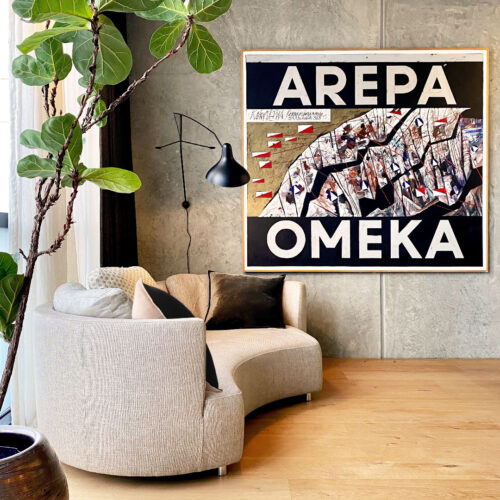 "— I have worked with Macfarlane Design on a number of projects within my apartment which needed a keen designer's eye to understand the limited space I have to work with. I had never considered making a bespoke dining table and the result was not only far more cost-effective than I thought it would be, but it's made for me, and that has more intrinsic value than buying one off the shop floor. Robert and Trish helped to source fabrics for the curtains, chairs, cushions, lighting, and before doing this Robert had it all visualized in their CAD system to show how it would all come together. All in all, I would have no hesitation in recommending them for their attention to detail and uncanny ability to take a vague brief and somehow come out with what you had in mind!"
DB, Ponsonby

Residential Client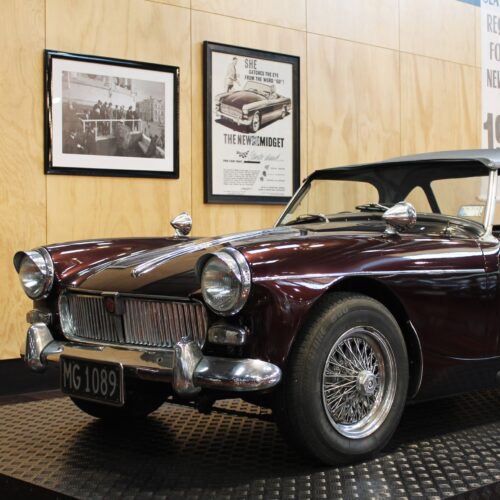 "— Robert delivers on time and does not overpromise. He bills for his work as per the schedule and quotations/estimates. He sees the projects through to their end and follows up after the completion. Robert conducts himself very professionally. He is very approachable and transparent and it is easy to follow through each stage. We hold Robert in very high regard and would not consider using anyone else for our design."
PB, Wairau Valley

Commerical Client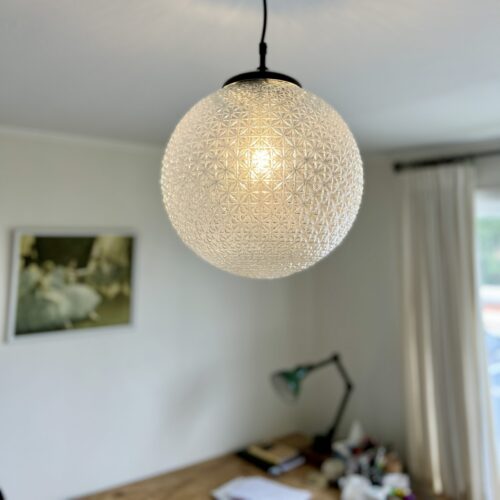 "— I knew what I wanted in regards to converting my roof space into an attic storage space.
Robert and his team of very skilled builders however turned it into a space that was not only functional, but very beautiful and beyond my expectations! They really made the most of what was a tricky and limited roof cavity. Robert was great with communication, and had an intuitive understanding of my particular quirks and personal taste.."
FF, Waterview

Residential Client
We base our approach on a commitment to design consciously. This means abiding by sustainable principles such as maximising the efficient use of space; employing energy-wise construction and design materials which have been produced in a responsible manner; rejuvenating existing pieces of loose and fixed furniture; and carefully choosing low energy lighting options. We also favour locally-made options over imported ones when we specify pieces to complete a project. We like what we create to be around for the long term, reducing environmental impact incurred by project work by creating interiors that endure—a win for you and for the planet. We select timber, textiles and other finishes that come together in the finished project to create spaces with textural depth, engaging colours, pared-back materials and proportions that speak to their intended purpose. Renovating a space is an opportunity to find the story of a space and, in turn, add to the depth of the story it has to tell.
Originally from a Canterbury-based design-conscious family and now located in Auckland, we are passionate fans of our adopted hometown. Looking for inspiration in the rohe and sometimes taking cues from the style-focussed Europeans, detail-oriented Japanese and beyond, we ground our projects in their immediate context as much as possible, aiming to help engender a spatial sense of Aotearoa New Zealand, and representing all who live here. Auckland is undergoing a renaissance of its own and we are spurred and energised by that rejuvenation, particularly as we start to understand how the new normal is impacting the built environment, and as we further realise the value of the heritage building stock we have inherited and the newer buildings that are also part of that wider city fabric, particularly in the city centre where we are located.


Crafting the right balance between all these forces is where we find our passion, and we aren't afraid to wrestle with any aspect of your interior overhaul, from designing the whole space in itself to custom designing the sofa or set of shelves for a tight corner. Realising the best results for your residential or commercial interior project from concept to delivery is our purpose. We would be delighted to hear from you to talk about your design and help you with your project.
Where possible, we choose New Zealand-made materials and products for our project work. This commitment includes selecting New Zealand wool products for furnishings, drapery and carpets among the many items we specify. Whether you have a clear vision or are just starting out, we can tailor a solution for your brief. For further information please contact us using the various link options on this site. It would be our pleasure to help with your project.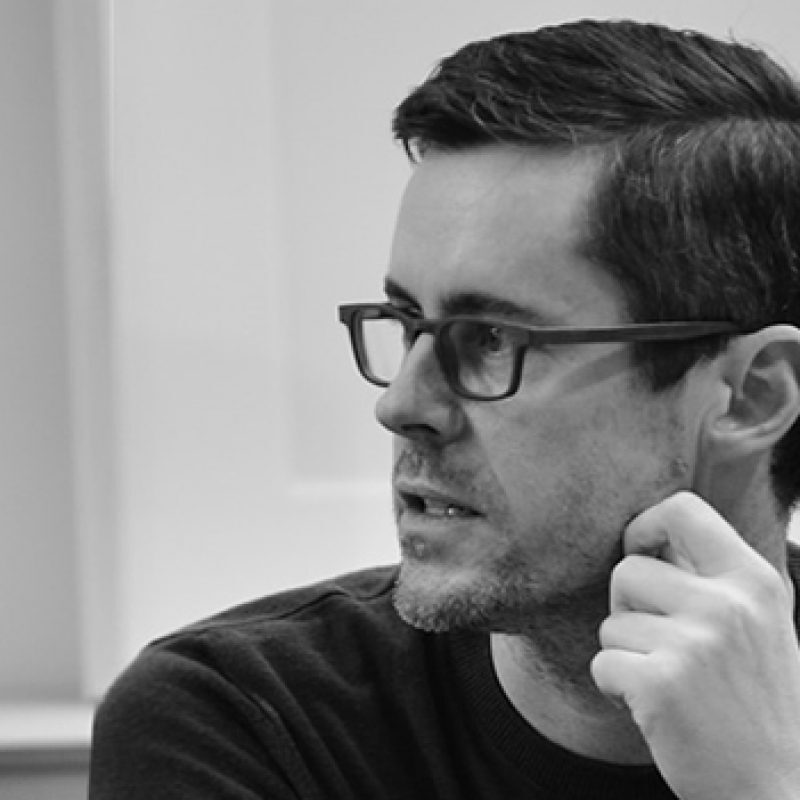 Robert Macfarlane

BDes, BArch, PDINZ, Director
Mother and son team Robert and Trish have been collaborating since 2010. Robert has a Bachelor of Design in interior architecture from the Christchurch Polytechnic Institute of Technology, and a Bachelor of Architecture from the Unitec New Zealand, and is a Professional member of the Designers' Institute of New Zealand.
Robert has built a strong portfolio of residential and commerical interior work. His design philosophy is centred around a process of close consultation to understand your needs and ideas, while bringing his own expertise and experience to bear.
No Ōtautahi au, e noho ana au kei Waihorotiu naianei. He kaihoahoa au.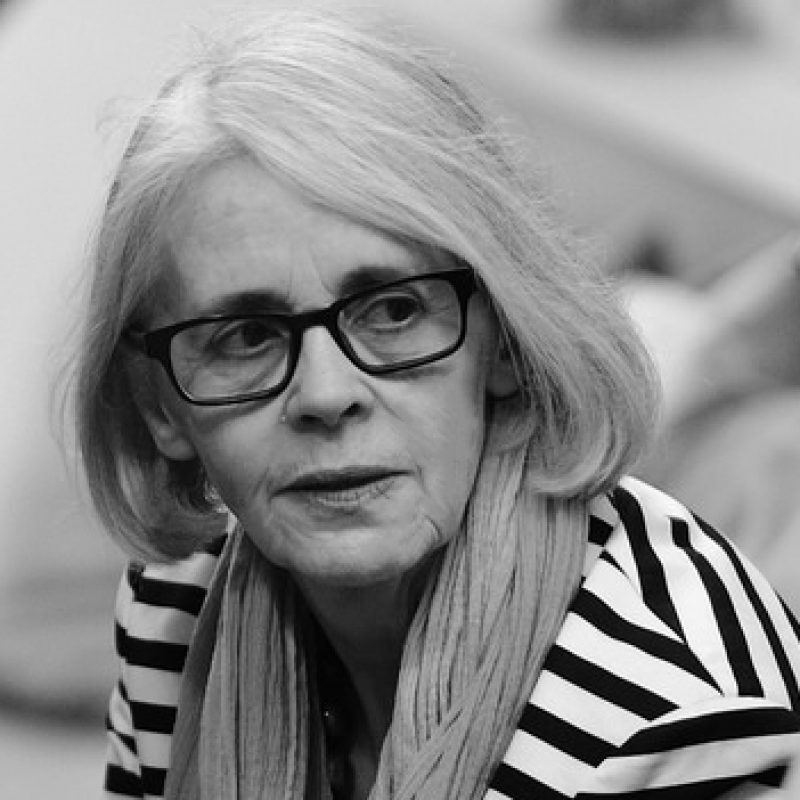 Patricia Marryatt

Business Development Manager
Trish worked in the wool and fashion industry for more than thirty years and over this time developed a great sense for colour, texture and proportion. She brings this wealth of knowledge to the building and renovation process through her work for clients and her own projects.
Trish and Robert have worked together on residential and commercial projects for more than a decade and complement each other's working styles. They established Macfarlane Design Limited in 2010.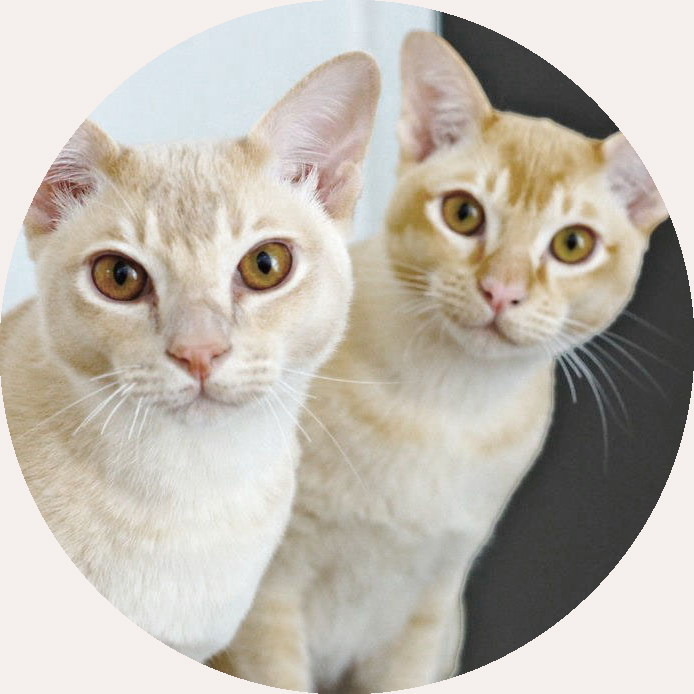 Walnut & Tigger

Office Performance Artists
Burmese brothers-in-arms Walnut and Tigger welcome all guests to our workplace with their special brand of hospitality. They may be around for a tummy rub, smooch or just be lounging in the sun. They bring a sense of fun to work. Of course, they find themselves otherwise engaged when non-cat fanciers stop by.
Our story
our KAUPAPA is to acknowledge the past and enhance it for the future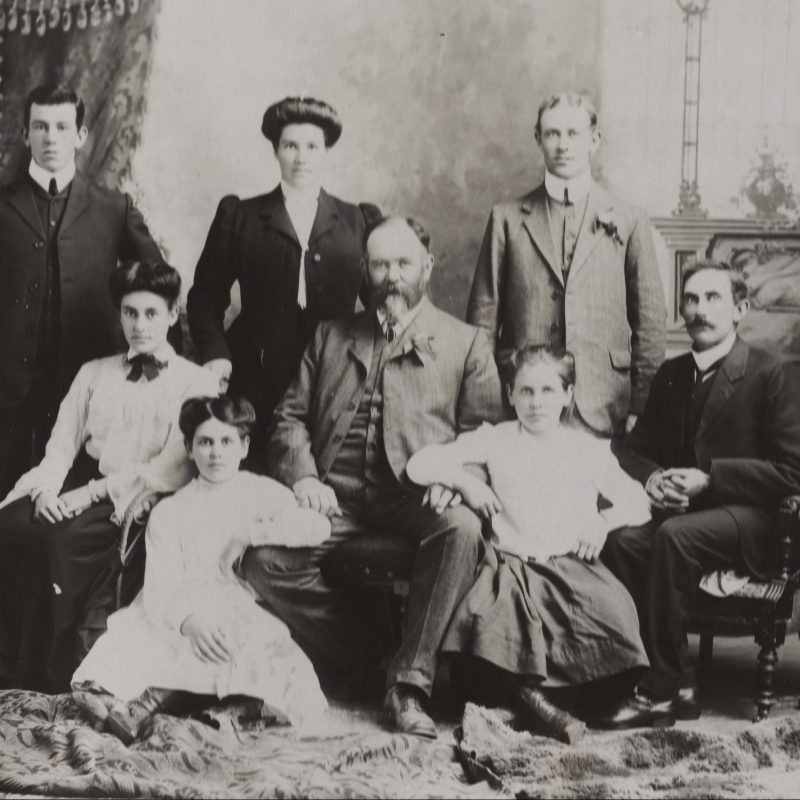 John Edward Hurdley
Robert's great-great-grandfather John Edward Hurdley owned galleries in Timaru and Christchurch in which he sold imported silk and wool carpets from Japan and India, English pottery and tapestries as well as brassware and art.
Robert and Trish design spaces and source items and materials following in the same principles as John Edward did, based on craftsmanship, quality and durability. The texture, patina and enduring nature of many of these pieces held within the family still provide enjoyment today. They exemplify the principles of sustainability that are currently very relevant.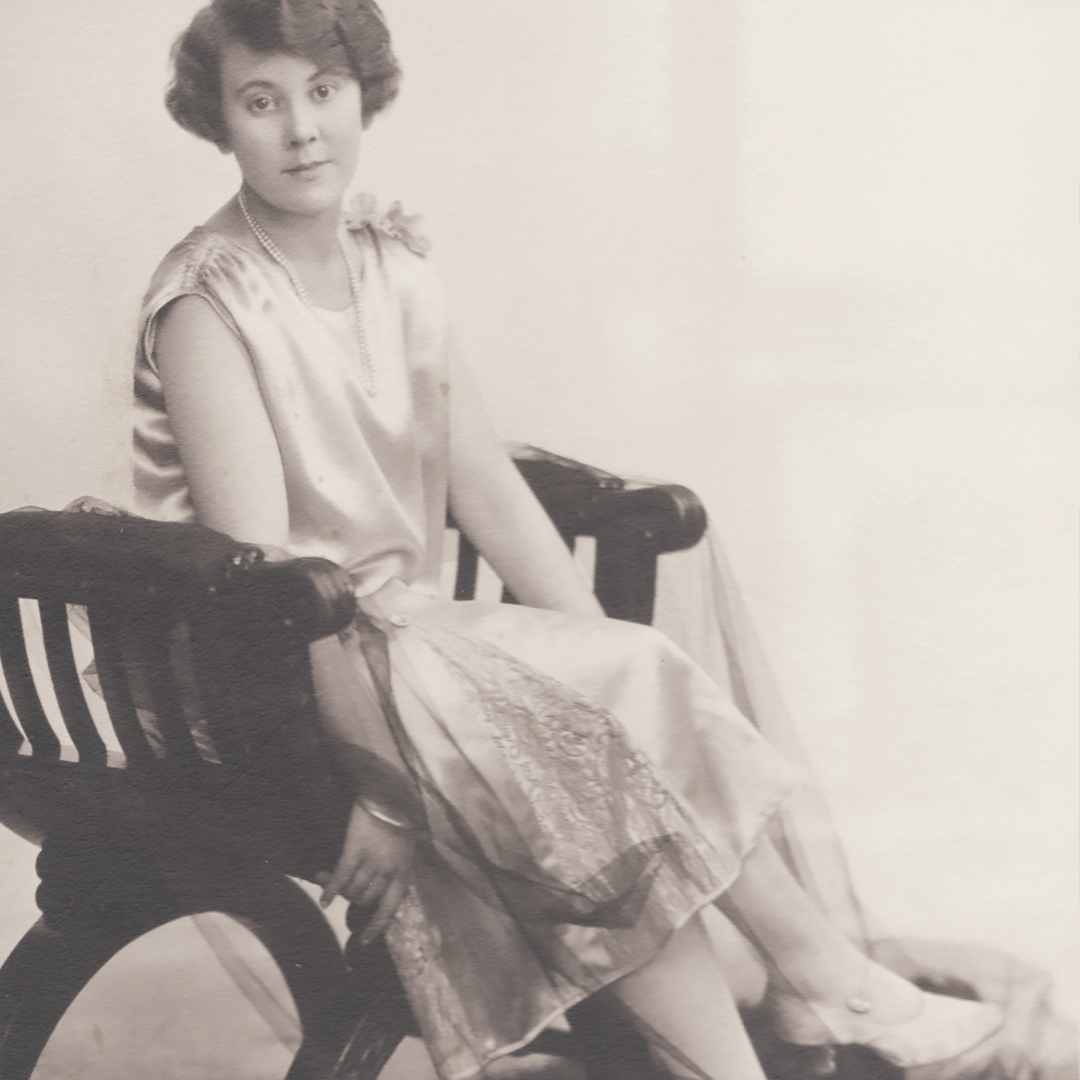 Martha Higgs
Design continued in the family with Trish's mother Martha directing her own interior design business, Marlans, in Christchurch in the 1930s until the start of the war.
Martha was a product of the Canterbury College of Art and undertook design work first under the guiding eye of her grandfather, John Edward Hurdley. And, in turn, both Robert and Trish were influenced by the principles of design under Martha. Inspired by the work of his grandmother and her family, Robert studied design and brings all those influences into his own work in a contemporary and innovative manner.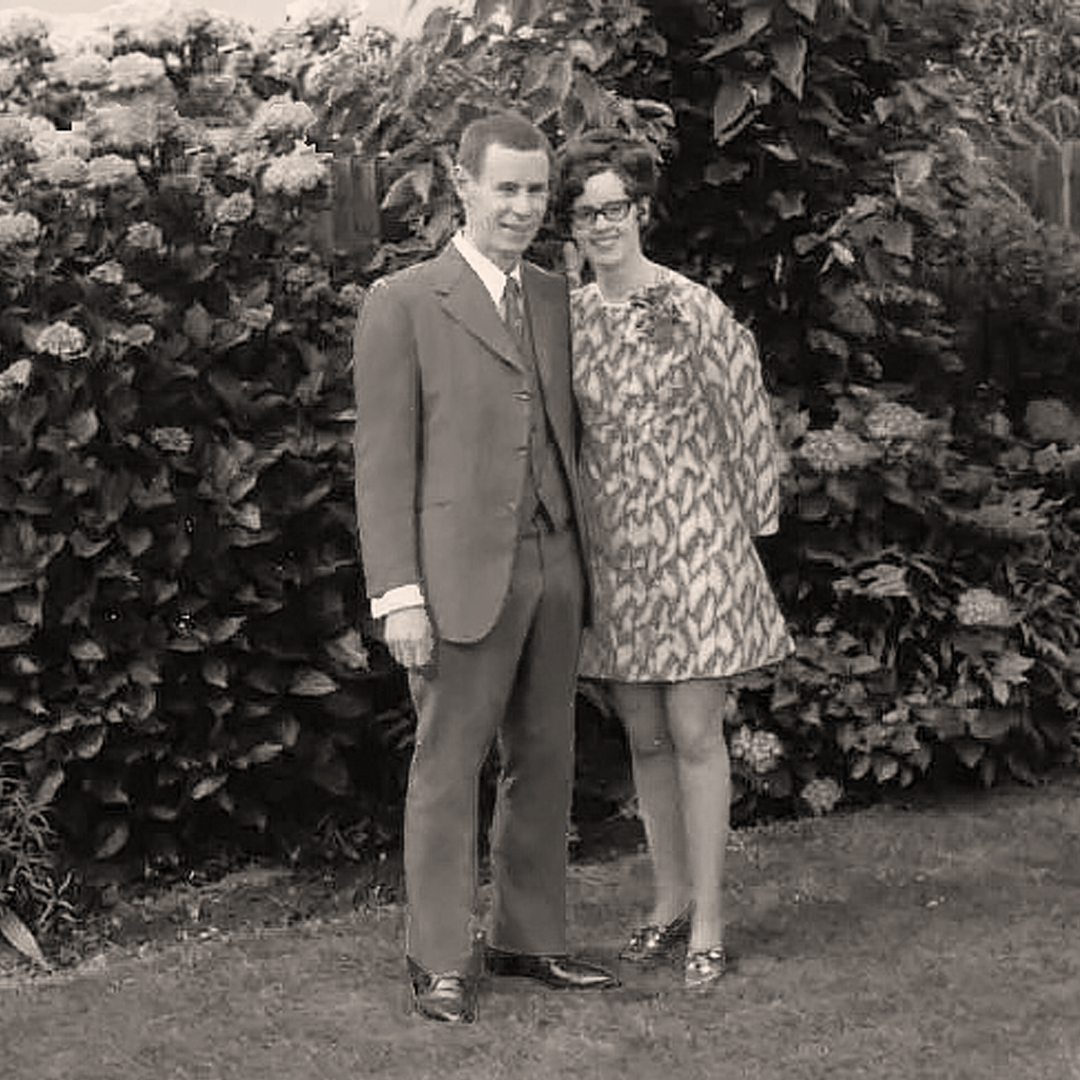 Patricia & Ian Macfarlane
Robert's late father, Ian, spent his working life surrounded by wool. He and Trish created their own knitwear label designing garments for the tourist and fashion industry.
Trish was then involved in couture fashion, using her skill in texture, pattern and form, for some time before bringing her knowledge to collaborate with Robert, who had by then completed his own design education majoring in spatial design and architecture. They continue with their commitment to wool today, incorporating it into their design work as a component along with other new and creative techniques in the wider field of interior architecture.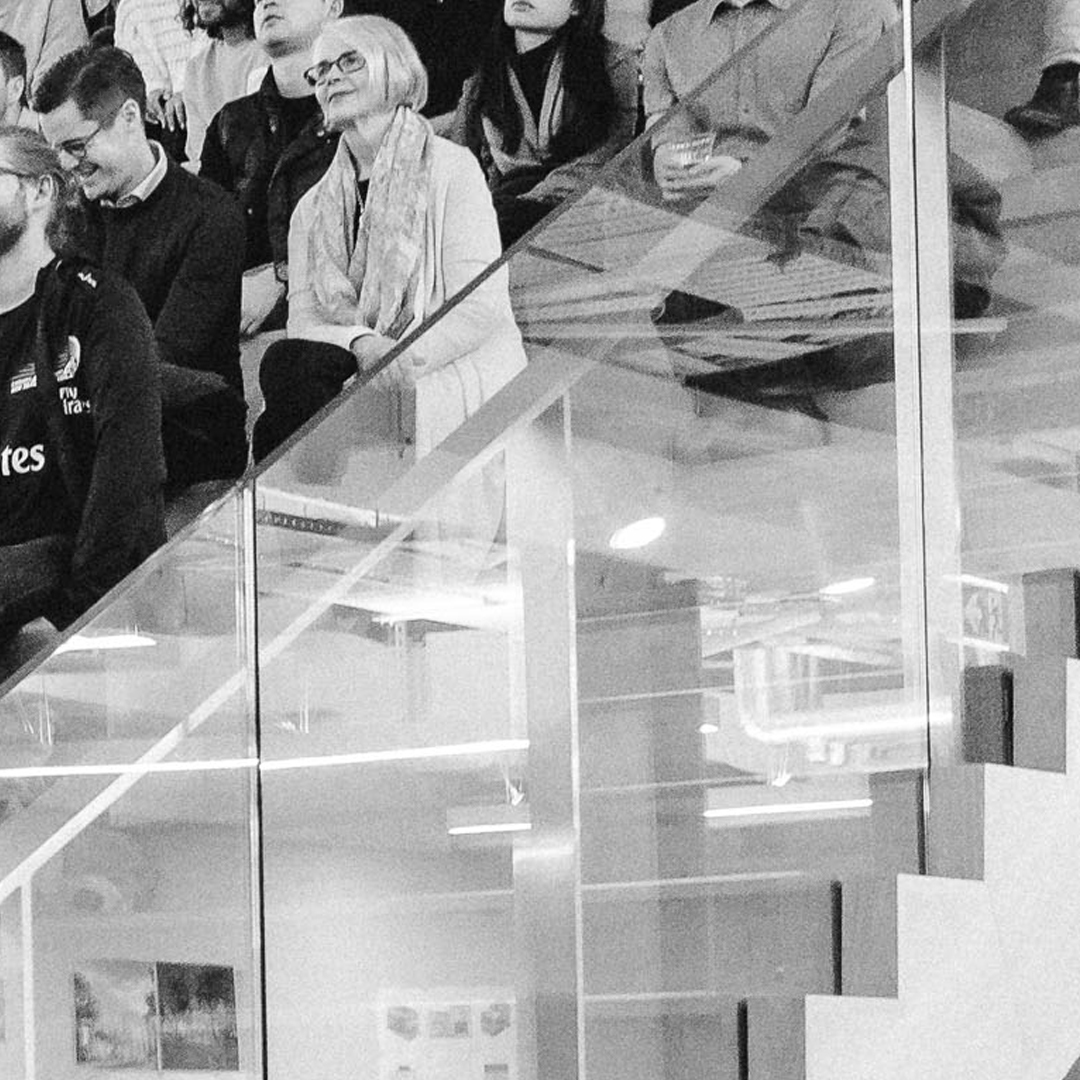 Areas of design
We undertake both residential and commercial interior projects, including kitchens, bathrooms, character homes of any age, restaurants and cafes, showrooms and hotel design. With Auckland City area as our base we also undertake projects in Christchurch and further afield. Whether reviving interior spaces inside older buildings or designing new interiors from scratch, we believe site and location are often the starting point in the overall design outcome.
By keeping up to date with current design practices and innovations through ongoing professional development and networking in New Zealand and overseas, we ensure the best design outcomes.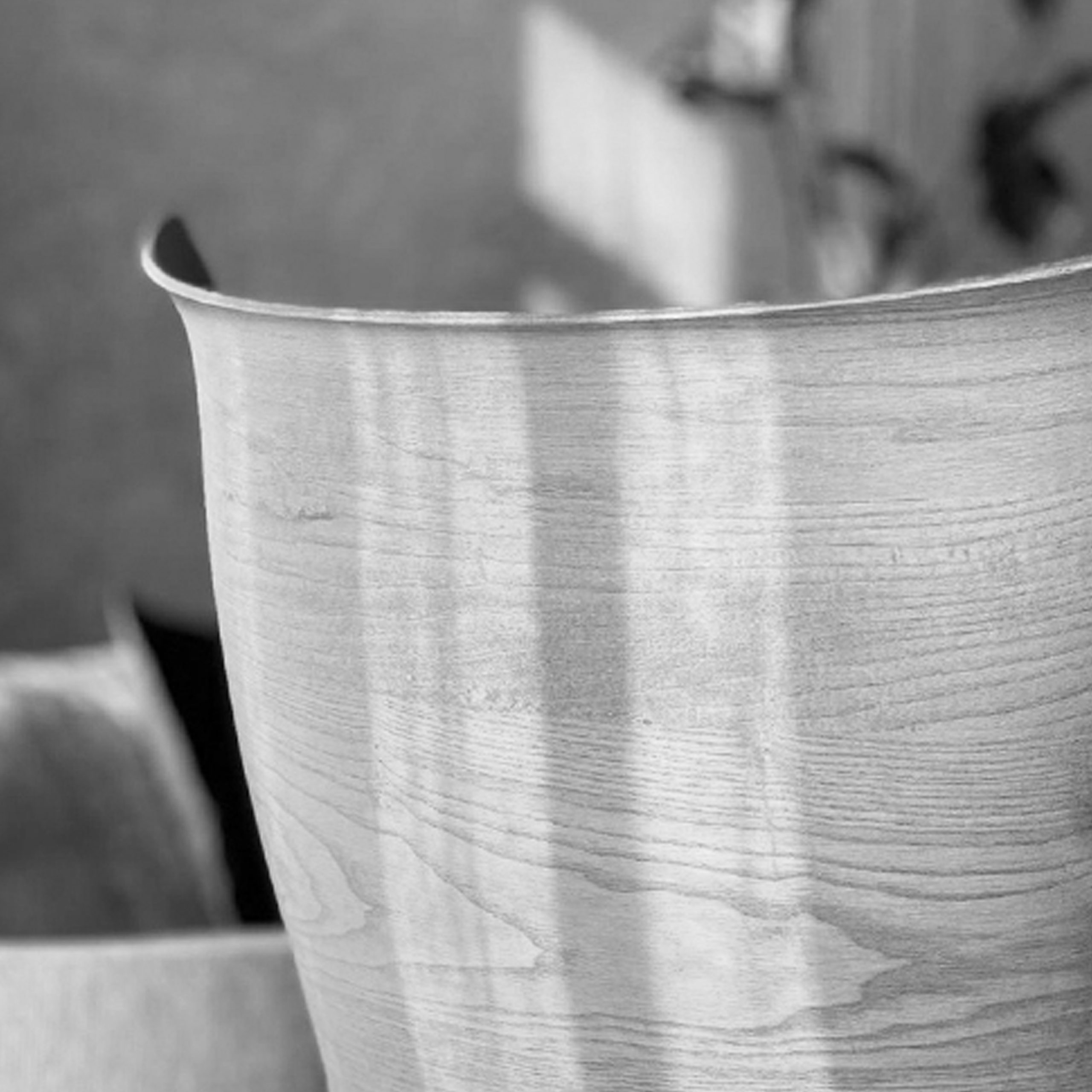 Conscious design
We look at emerging approaches to new, impact conscious products and their growing influence on design. Refurbishing existing pieces and specifying quality, durable new products made of low footprint, sustainable materials is our preferred mode and gives rise to an exciting new aesthetic. We are committed to keeping this conversation open and constantly seeking out better approaches— and updating ourselves about the post-lockdown world that is emerging around us now at Level 1.
We carry this stance into our business practices. From small office activity to transportation, we look for the greenest choices. We are members of the Zilch electric car share scheme and are investigating ways to further reduce our carbon footprint.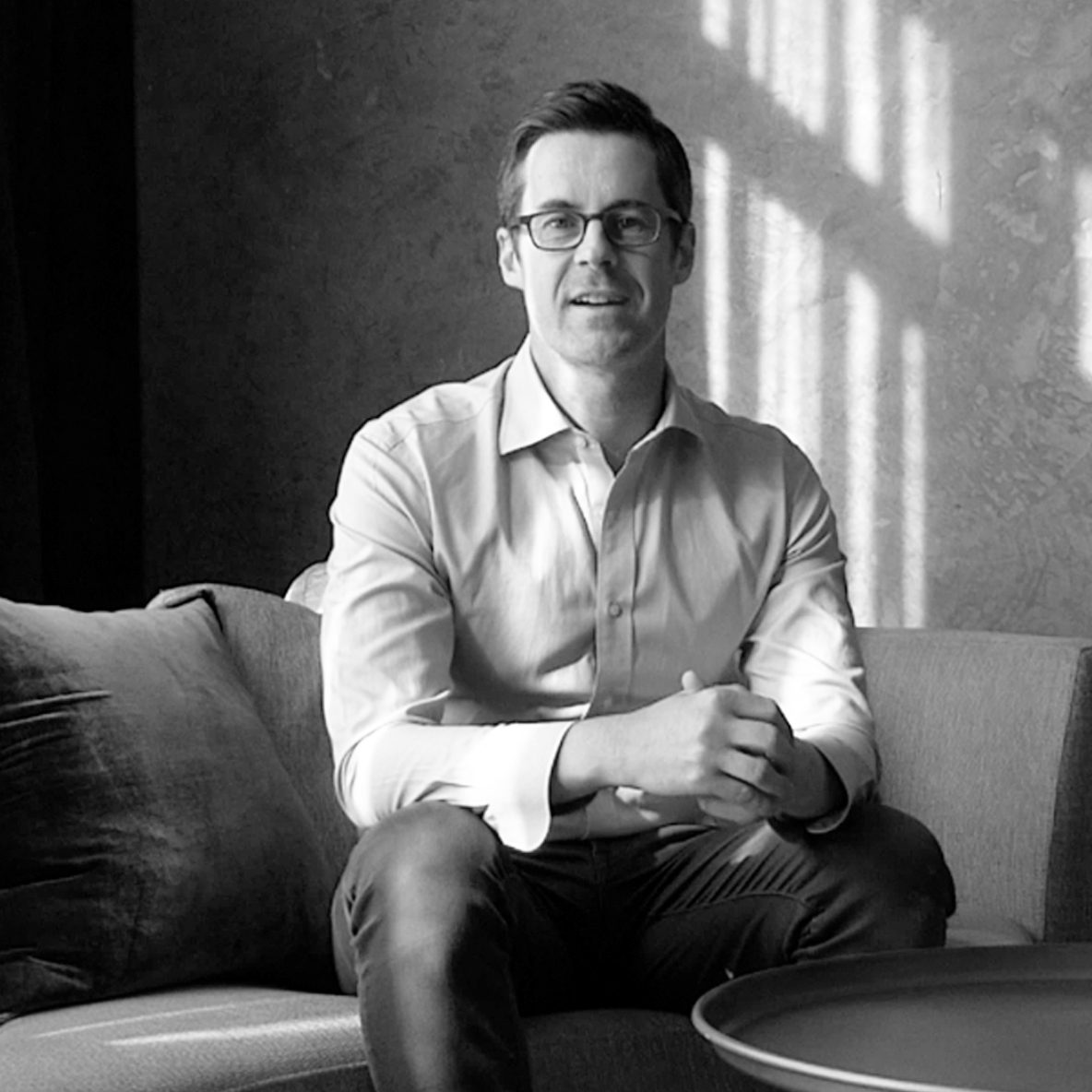 The client experience
Establishing a close basis for consultation with our clients in order to get the best result in our project work forms our approach to design. Drawing on the example of John Edward, Martha and Ian, we foster a strong relationship ethos to achieve a quality finish that lasts. Staying in touch with clients throughout the design process allows us to be informed about which practices work best and how our work endures. It often results in new friendships too.
Keeping in close contact with our preferred suppliers, talented fabricators and tradespeople is also a key aspect of this approach. We take these connections seriously in order to achieve quality outcomes.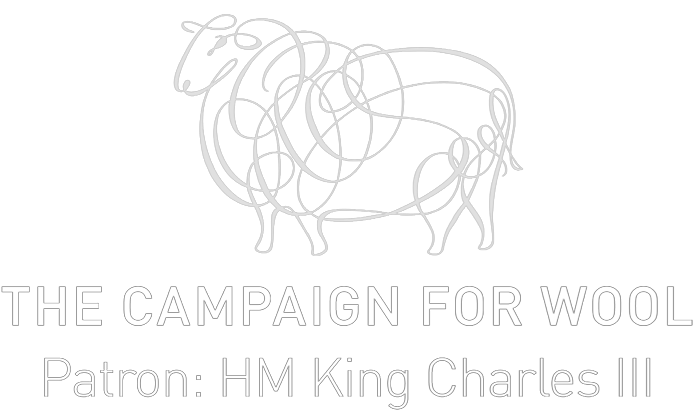 We are brand ambassadors and proud members of the Campaign for Wool New Zealand and enjoy using wool for all its excellent properties and durability. Whether working on a commercial or residential, there is often a wool answer. Not only is it hardwearing and often local, wool breathes and has a light carbon footprint and is perfect for use in rugs, carpets, upholstery, drapery, manchester, wall coverings, insulation and has many acoustic applications.
Encouraging collaboration between a community of woolgrowers, fashion designers, manufacturers, artisans and interior designers, the Campaign has been instrumental in educating consumers about the versatility of wool, and reconnecting them with its myriad of uses; from luxurious fine merino knitwear and cloth through to beautiful hardwearing interior products and fire-retardant insulation for the home. The options really are limitless with this wonderful product. New Zealand is renowned for its stong wools and we celebrate that..
日本語
Robert spent four years living in Japan and maintains an active interest in Japanese design. He works closely with the local Japanese design community in Auckland and is a member of the Japan New Zealand Business Council. Robert speaks Japanese fluently (Level 1 JLPT). Trish has also visited Japan numerous times and follows the design trends of this design conscious nation.
私はロバート・マクファーレンと申します。大学でデザインと建築を学び、その後、約12年間 マクファーレンデザインリミテッドを運営している空間デザイナーです。
東京に4年間住んだ経験を活かし、オークランドの日系企業の改装も手掛けました。 また、日本ニュージーランド経済委員会のメンバーで、日本語能力試験一級を取得しており日本語を話せます。一緒に仕事をする母のパトリシアも日本を何度も訪れており、デザインに敏感な日本の最新の流行をよく理解しています。 私の家族は高祖父ジョン・エドワードが百貨店を経営し、日本 、イギリス、インドから陶磁器や家具の輸入販売をしていました。その伝統を今に受け継いでいます。ジョン・エドワードの孫のマーサ(私の祖母、パトリシアの母)もインテリアの店を経営し、家族に大きく影響を与えました。亡父のイアンと母のパトリシアは羊毛産業に携わっていました。マクファーレンデザインはインテリアにニュージーランドの高品質の羊毛をなるべく使うように心掛けています。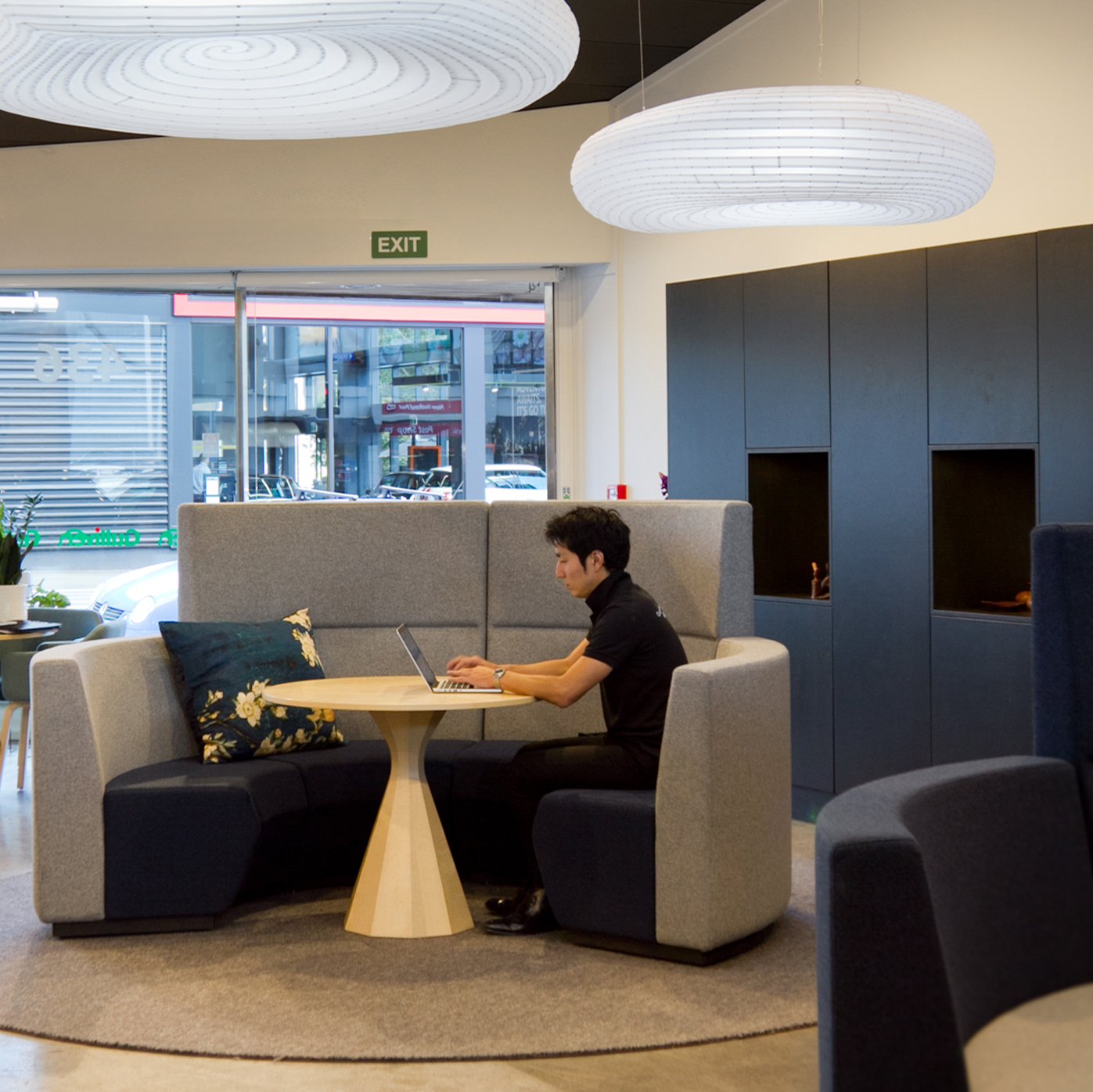 もしご自宅やお店、会社の改装など ご相談いただければ日本語で対応出来ますのでお気軽にご連絡ください。お待ちしております。